by Ryan McKeen
This is a picture of Gulfoss in Iceland. Gulfoss is a large waterfall.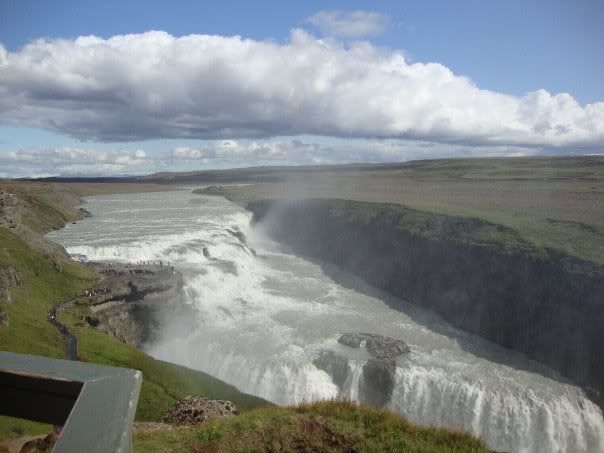 Here is how close you can get to Gulfoss:
That little rope is all that separates one from the falls. This picture was taken on wet rocks about 5 feet from the cliff.
It was awesome to get this close to the falls. I'm not sure this would be possible in Connecticut.